FREE JUNIOR EVALUATION PLACEMENTS
FOR A FREE JUNIOR PLACEMENT EVALUATION SIGN UP BELOW:
What is a Junior Evaluation Placement?
Bellevue Evaluation Placement Sign Up
A free 15 minute evaluation for coaches to assess what group will be the best fit for your player. These sessions occur Monday - Thursday from 4:00 - 4:15pm at BOTH Redmond and Bellevue locations. Please use the link to sign up for a FREE evaluation placement session.
Coaches will provide on the spot feedback and level placement for new players!
Learn and develop the skills and endurance you need for middle and high school tennis.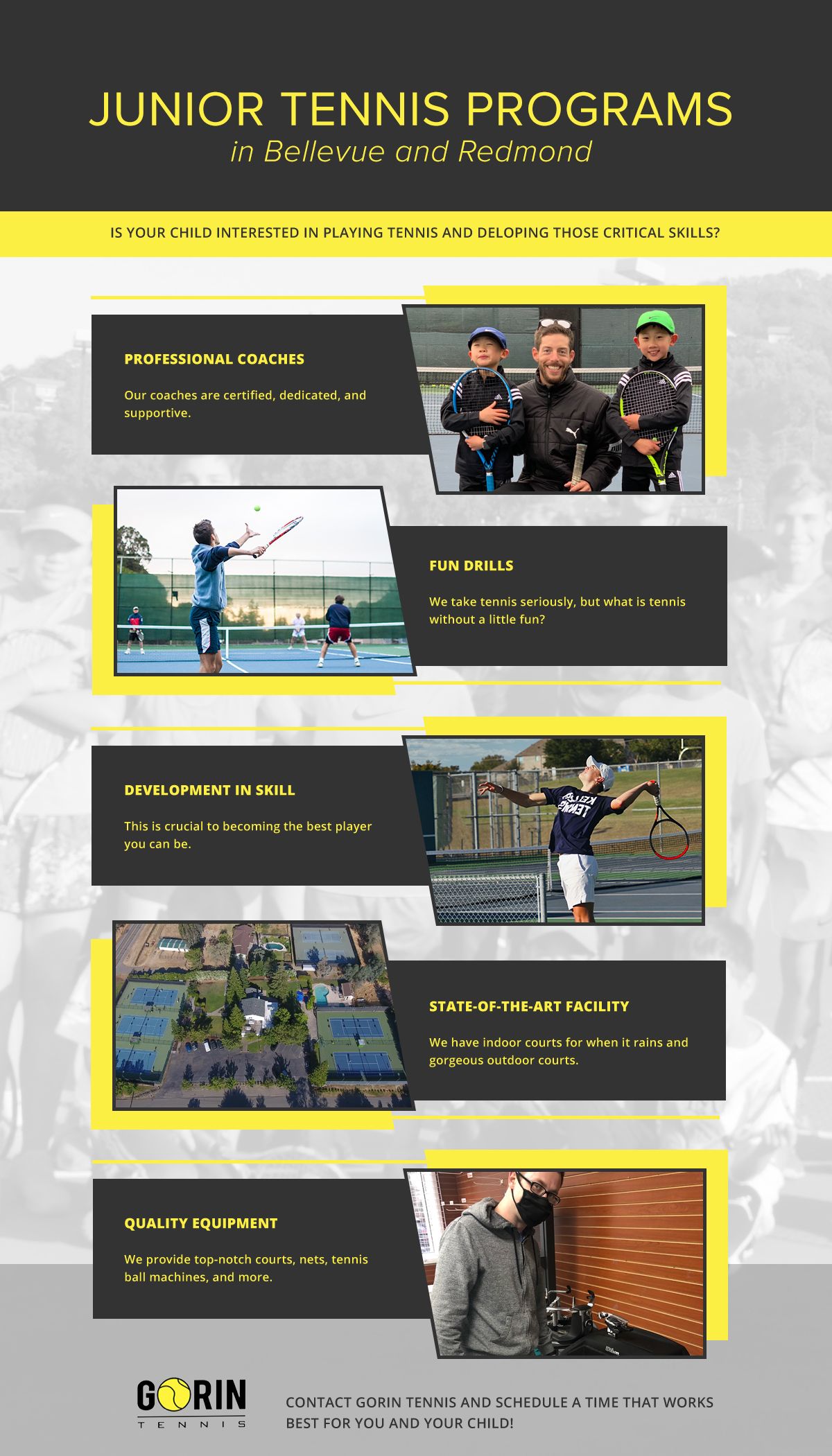 Effective Youth Tennis Classes
Whether you are interested in trying tennis for the first time, you consider yourself to have intermediate skills and interested in playing high school tennis, or you are ready for intense drilling and focusing on technique, with goals of playing college tennis, we have a program for you! Gorin Tennis's junior tennis programs are structured with learning and perfecting basic tennis skills while also having the main focus be on having fun! Tennis can be a great time, and the expert coaches at Gorin are dedicated to providing a welcoming environment for any child who signs up.
Bellevue Classes:
Redmond Classes: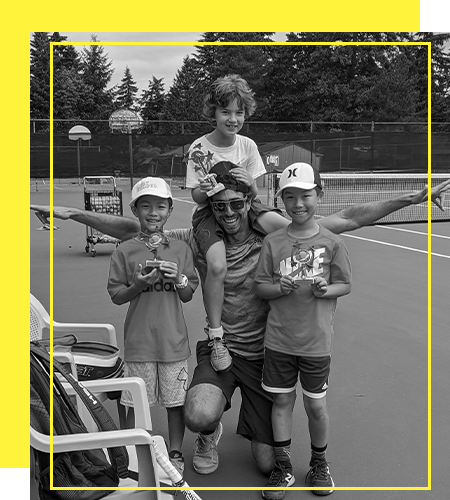 In our Junior Tennis Program in Bellevue and Redmond, we cover a broad spectrum of tennis, including:
Technique — This includes the form on our student's back and forehand strokes, ready position, and much more. This is vital to properly play the sport of tennis.
Footwork Speed/Agility — What's more important than technique? Getting to the ball. If you are unable to get to the ball, then everything else is irrelevant.
Power — Tennis gets a bad reputation, but tennis is an explosive sport.
Flexibility — Not only is stretching healthy for you, but it will also help you play better!
Endurance — Tennis is an active sport, and having high endurance is essential.
Strategy — There is a lot that goes into tennis, including where to put the ball and how you want to play your matches.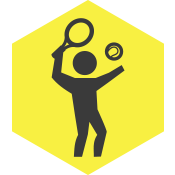 Professional Coaches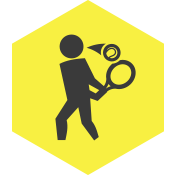 Fun Drills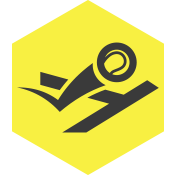 Development in Skill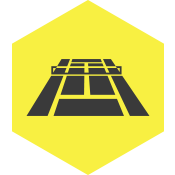 State-of-the-Art Facility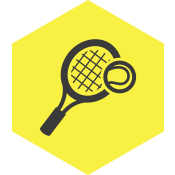 Quality Equipment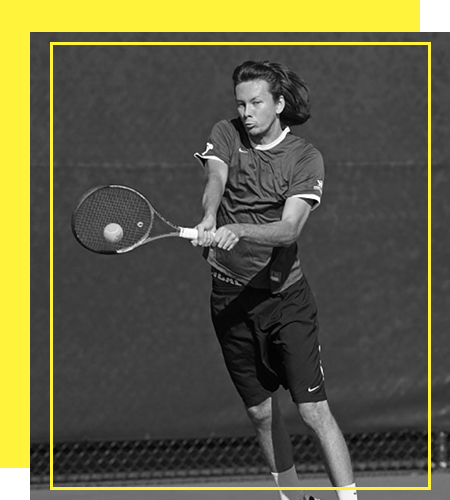 Some Success Stories
These athletes are not the only successes to come from our tennis academy. A few of the alumni from our tennis academy include:
Sofya Zhuk – claimed the title of Wimbledon, Jr. on July 11, 2015.
Nav Dayal won the Little Mo West Regional Championships in the 8's category on September 16, 2015, and continued on to Nationals.
Dmitry Tursunov returned after spending a year recovering from an injury to win the doubles title with partner Andrey Rublev at ATP Kremlincup on October 25, 2015.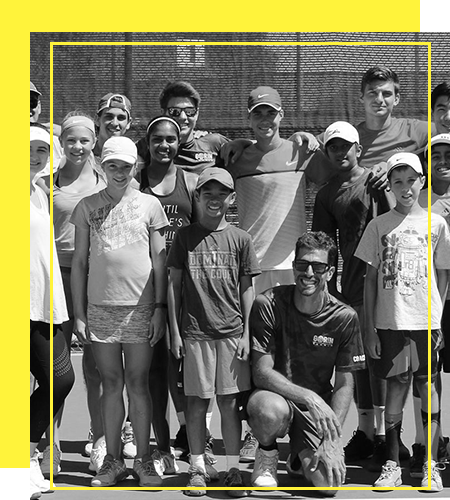 Meet the Founder
Vitaly Gorin founded Gorin Tennis Academy and is dedicated to continuously improving and learning with his students. Coach Gorin develops the educational and training curriculum for each tennis program and is known for his unique coaching methodology. Through his work with Davis Cup teams, Fed Cup teams, and the ATP World Tour, he continues to work and exchange ideas with the world's leading coaches to pass on to his players. Gorin has seen outstanding success as 85% of our tennis players earn scholarships or turn professional!
If your child has expressed an interest in taking tennis lessons and building a strong foundation with the basics, then we invite you to check out our tennis classes and programs here in our Bellevue and Redmond Locations. These programs are specifically geared towards players with beginner to intermediate skills, so don't be shy! Feel free to give us a call with any questions or concerns.