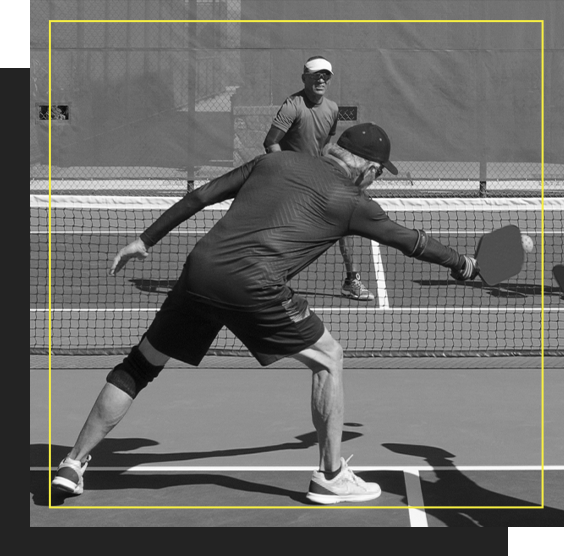 Open Play Pickleball
Open Play Pickleball is a three-hour session of recreational play for players of all levels to come and play with each other! Players are encouraged to sign up online or using the Gorin Tennis App to reserve their spot!
Current Open Play Schedule:
4.0-4.5 Players: Fridays 7:45pm-10:15pm

3.0-3.5 Players: Wednesdays 7:45pm-10:15pm

2.5-3.5 Players: Sundays 8:30am - 11:00am
Players are not required to stay for the entire duration of the session. If you sign up for a session and you are not able to attend, please cancel 24 hours prior to the session to receive your credit back to your account for you to use another day.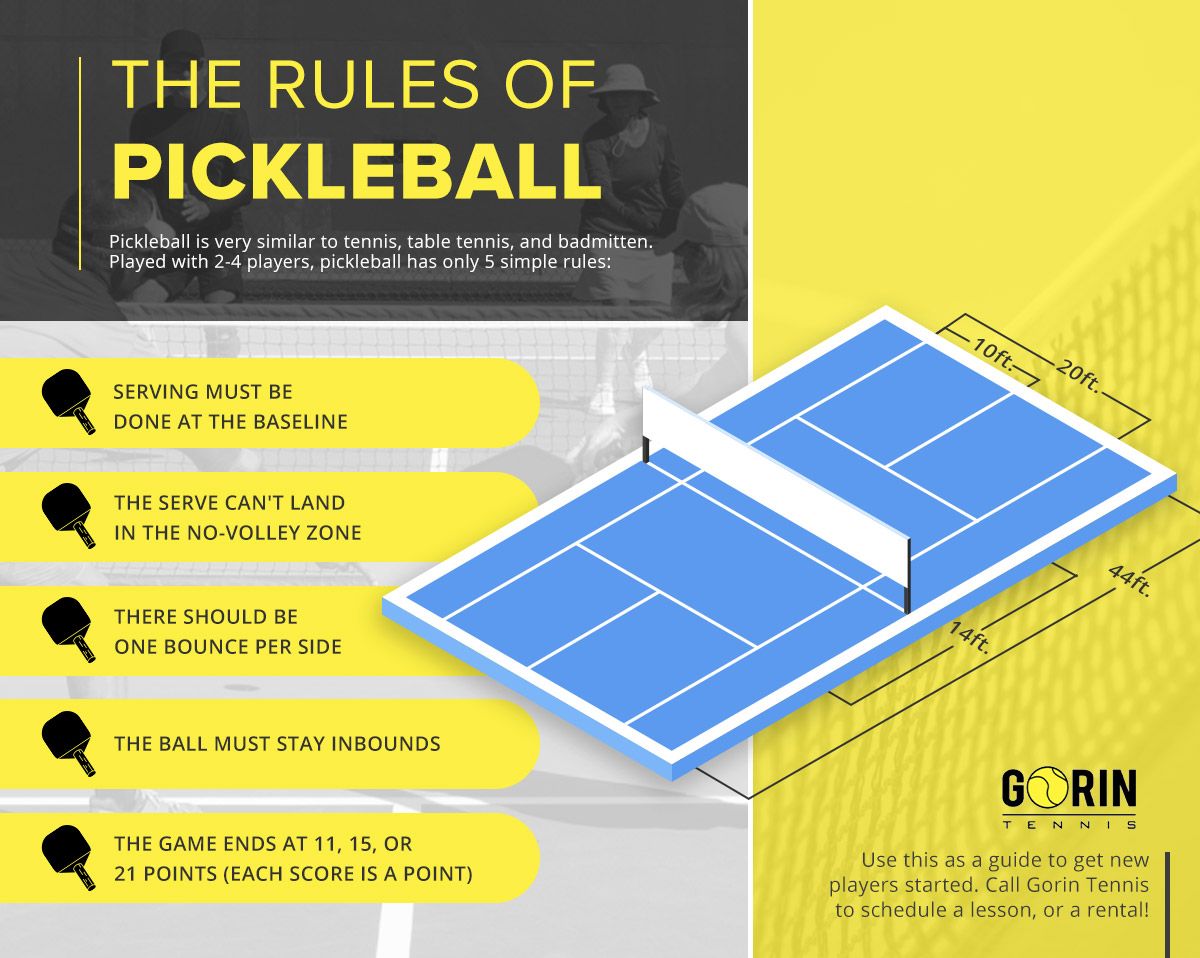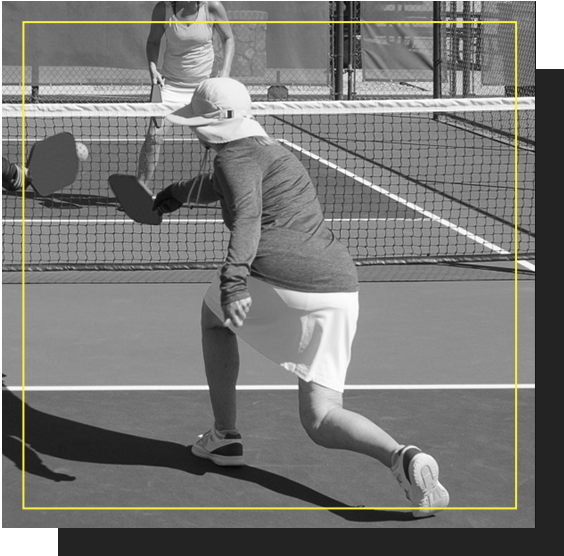 What is Pickleball?
The name "Pickleball" came from the inventors of the game as their dog's name was Pickles. As we mentioned earlier, this game is a combination of tennis, table tennis, and badminton. The court that you play on is about a ⅓ of a tennis court, and although this game could be considered easier than tennis, you still get quite the workout. This game is perfect for all ages as it tends to be easier on the body.
The Rules
There are five easy rules to pickleball:
The ball must stay inbounds
There should be one bounce per side
Serving must be done at the baseline
The serve can't land in the no-volley zone
The game ends at 11, 15, or 21 points
Pickleball is known to be one of those sports that you can pick up on very quickly and start having fun right away. This is why this sport brings in such a diverse crowd.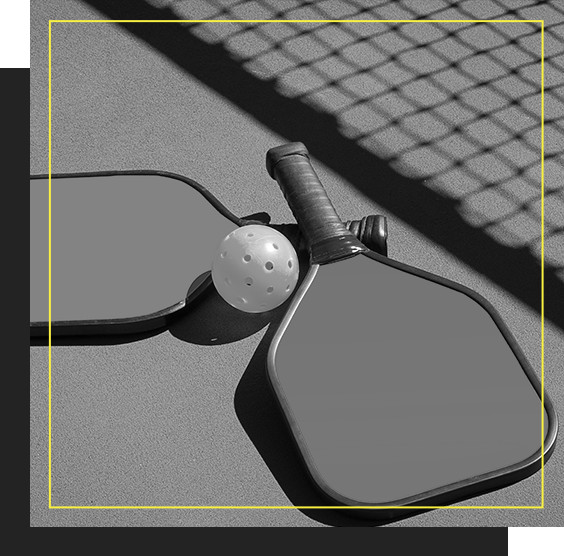 The Pickleball Ball
The ball that you use is similar to a wiffle ball as it has holes in it, but it is more durable and has a little more weight to it.
Regarding the type of ball you use, there are no rules for the color or size. There are a few different types that are used for outdoor and indoor courts respectively. Ball choice is a matter of preference. We do have numerous pickleballs in our facilities but feel free to bring your own. It is common for people to have a preference on what ball you choose, so be warned!
The Paddle
The paddle you use is similar to a ping pong paddle in that it is solid and easily maneuverable with a turn of the wrist, but is significantly larger. When the game was invented, wooden paddles were used and are still used at many institutions due to their lower cost. The best quality paddles are made of lightweight fiberglass due to their lower weight and higher durability, although those are more expensive.
GET MORE INFORMATION
Do not fill this form out if you're a solicitor.