OUR SUCCESSES
At Gorin Tennis Academy, we've had the privilege of working with a number of outstanding tennis athletes who have reached the professional level, including Dmitry Tursunov, Igor Kunitsyn, Irakli Labadze, Jimmy Wang, Sofya Zhuk, and Yaroslava Shvedova (WTA 25 Doubles 3).
These athletes are not the only successes to come from our tennis academy. A few of the alumni from our tennis academy include:
Sofya Zhuk – claimed the title of Wimbledon, Jr. on July 11, 2015.
Nav Dayal won the Little Mo West Regional Championships in the 8's category on September 16, 2015, and continued on to Nationals.
Dmitry Tursunov returned after spending a year recovering from an injury to win the doubles title with partner Andrey Rublev at ATP Kremlincup on October 25, 2015.
Stefan Leustian won Le Petit As, the prestigious world indoor championships on February 2, 2016. Stefan competed as a member of the USTA team in the 14's junior tournament.
Anas Abdelouahid became one of the top-ranked players at Tennis Recruiting on March 1, 2016. He started tennis classes at Gorin Tennis Academy three and a half years prior, with no ranking whatsoever in the challenger-level tournaments.
Arin Pallegar reached the finals of the boys' 12 challenger in Manteca at the age of 8 on April 9, 2016.
Nav Dayal and Pranay Dayal, brothers, swept the Little Mo West regionals on August 10, 2016. Nav won the 9-year-old age division, and Pranay won the 12-year-old age division.
Matthew Maznik won the Solano Junior Open on October 22, 2016.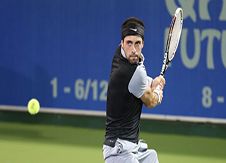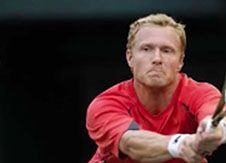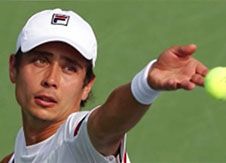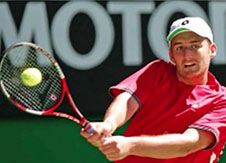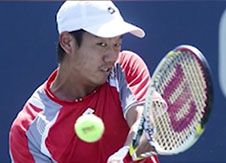 WTA SUCCESSES
Players being coached on tour by Gorin Tennis travelling coaches.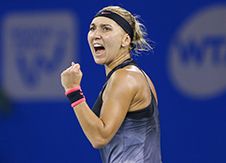 ELENA VESNINA
#1 WTA DOUBLES
#13 SINGLES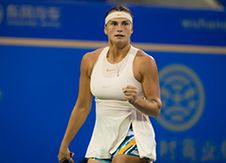 2018
Congratulations Berkeley Junior Open Winners and Players
Boys 16-1st place Bogdan Boclinca
Boys 14-1st place Aniketh Poruri, 2nd place Calix Huang, 3rd place Cabir Gupta!
Girls: 14-3rd place Melissa Zirkle
Boys 12-2nd place Jay Mallampati
Players: Devon Whelpley, Lukas Bachman, Cadell Traya, David Iglesias, Chelsea Kawamura, Hannah Lam-Truong, Trevor Fong, Nikhil Agarwal, Ajinkya Karnataki, Andre Lam-Truong, Rohin Patil. Congratulations Tej Patil on your Sylvano July Junior Open Win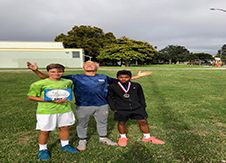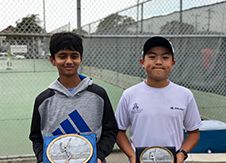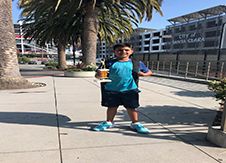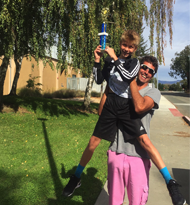 Congratulations Matthew Maznik for Winning the Solano Junior Open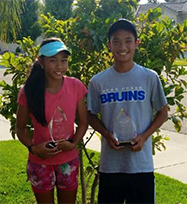 Congrats to both Alexis and Logan for winning their divisions of the Stanford Grand Prix today!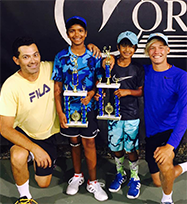 Dayal brothers sweep 2016 Little Mo West Regionals. Congrats Nav for winning the 9's and Pranay for winning the 12's age divisions. Now time to get ready for the Nationals!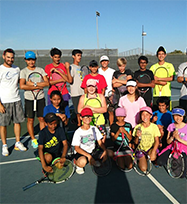 Gorin players and coaches in San Jose posing after a good day of practice. The players all worked hard and deserve their improvement!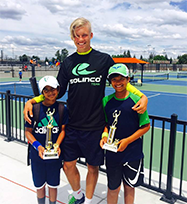 BIG CONGRATS TO TEAM DAYAL! The Dayal brothers both qualified for the little Mo Regionals with Nav wining the Little Mo 9's sectionals. Nav dropped only 4 games in the entire tournament to earn his way to the winners podium.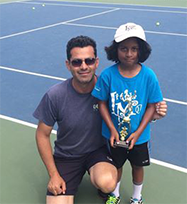 Arin Pallegar (age 8) reached the finals of the boy's 12's challenger in Manteca last weekend. Way to go ARIN!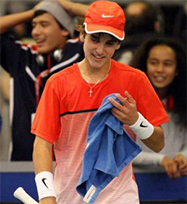 Stefan Leustian wins the world's most prestigious 14's junior tournament, Le Petit As (considered to be the indoor world championships) in Tarbes, France. Huge CONRATS to STEF and the USTA team members that traveled to France to represent USATennis together!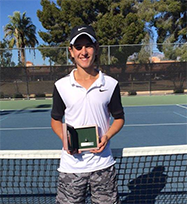 Stef takes home the silver ball.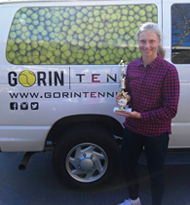 Super series at Fremont! Congratulations to all our students! San Jose, Granite bay. Gorin Tennis Academy!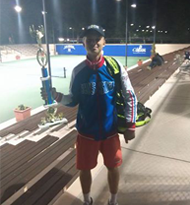 Great weekend in Calabasas! Congratulations Egor Noskin,1st place!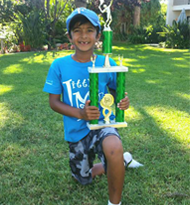 A little late in the post but Gorin tennisacademy player Nav had a great result. HUGE congrats to NAV for winning the Little Mo West Regional Championships in the 8's category. Nav headed to the Nationals!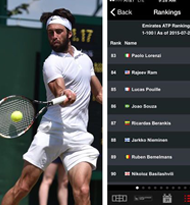 Another Gorin Tennis Academy player entered the ATP Top one hundred club today! Congrats Niko for reaching your best ranking to date. 90 ATP World Tour.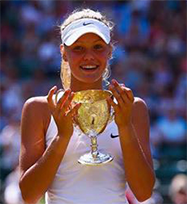 Huge congrats to another Gorin Tennis alumni Sonya Zhuk for claiming this years Wimbledon Jr. Title. We wish you a great year and a strong start to a promising pro career.