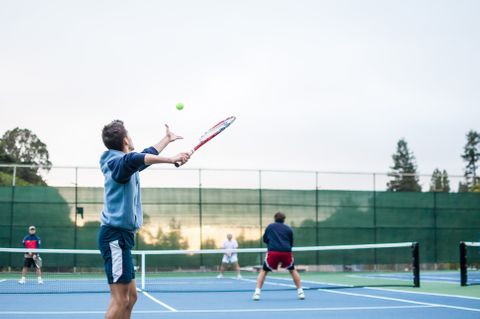 Here at Gorin Tennis, our goal is to help every tennis player improve their game. Because as we all know, even the best tennis players out there have something they could be working on. Here are six tips you can implement into your tennis career.
Have a Plan For Practice
If you come to a point in your tennis playing where you feel stagnant and you're not improving, try planning out your practices. To plan these out, have a teammate or coach tell you what you should work on, and practice that skill. For example, if you have weak volleys and you do your usual practice by hitting groundstrokes and then calling it a day, will your volleys improve?
You don't gain much from stepping on the court without a plan of action. If you keep practicing a certain skill and there's a piece that doesn't quite work, but you don't do anything to improve that flaw, it could be harder to fix the further you get into playing tennis.
Focus On Your Footwork
Footwork in tennis is crucial to practice and focus on. That goes with a lot of...
more
Welcome to our site! We are in the process of building our blog page and will have many interesting articles to share in the coming months. Please stay tuned to this page for information to come. And if you have any questions about our business or want to reach out to us, we would love for you to stop by our contact page.
Thank you!
more