Gorin Tennis Bellevue Adult Clinics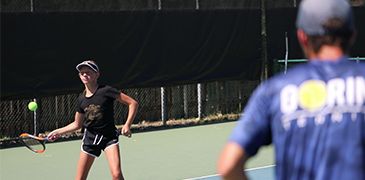 Bellevue UTR Match Play
Gorin Tennis Adult Clinics
At Gorin Tennis Academy, we offer adult clinics and programs for players of all levels. Gorin Tennis uses the National Tennis Rating Program (NTRP) to help sign up for the classes that are the best fit for them. Gorin coaches will then provide feedback to players and give recommendations on which classes players should sign up for in the future. All Gorin Tennis Adult Clinics are open to the public!
All Gorin Tennis Adult Clinics are 90 minutes. Players can pick and choose each class they would like to sign up for. There are no set sessions, all programs are continuous. Players can sign up for clinics using the links below, or players can download the Gorin Tennis App.
Adult Clinic Pricing:
All clinics are $35 for a single clinic, or you can purchase a package of six clinics for $180.
Packages will not expire, and families can share packages if they choose to.
Adult clinic memberships are available on a month-to-month commitment. Clinic Memberships are $100/month and you will receive FOUR clinics each month that will expire at the end of the month. Each additional clinic you wish to purchase can be purchased at a discounted rate of $30/session