Professional Tennis Lessons in Walnut Creek
The Only GPTCA Certified Academy in the USA
Gorin Tennis Academy In Walnut Creek
Gorin Tennis' Walnut Creek location, which may be found at Las Lomas High School (1460 S Main Street), is open to the public and does not require a membership! Junior tennis, adult clinics, team practices, leagues, and tennis court rentals are just a few of the programs we provide. We can assist you in learning how to play tennis, improving your skills, and competing in tournaments.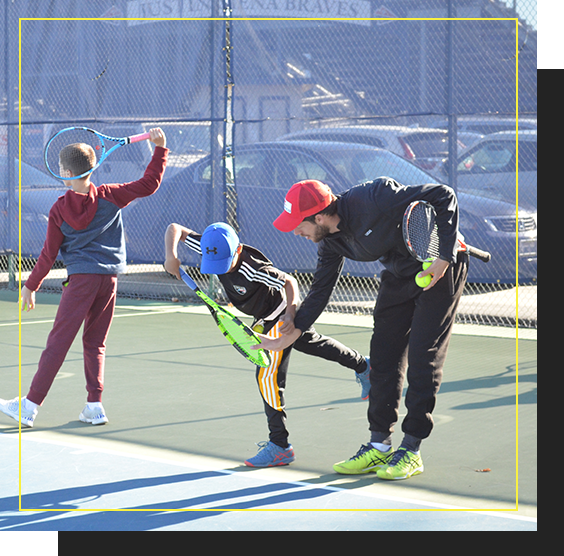 Tournament Training Program
Our academy offers a Tournament Training Program for junior athletes aspiring to participate as USTA junior players or high school students hoping to pursue a college tennis career. This program is geared towards developing players' strokes, footwork, movement on the court, and match strategies. In order to provide the best training, we group athletes by age and ability. Contact us today to learn more!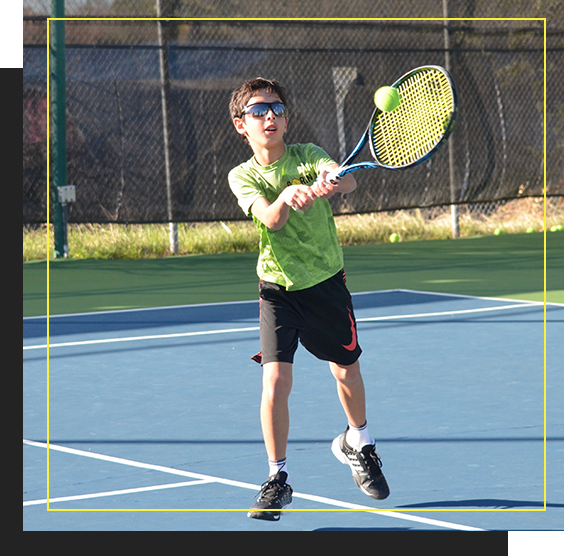 Green-Ball Players
We also offer training for green-ball players on specific days. Please contact Gorin Tennis Academy for the schedule. Green-ball players are typically between the ages of 9 and 10 years old. At this stage, our academy provides a secure and entertaining setting for young players to improve their grip, ball control, and shot selection. If you have a green-ball player, our team is here to help them achieve their goals!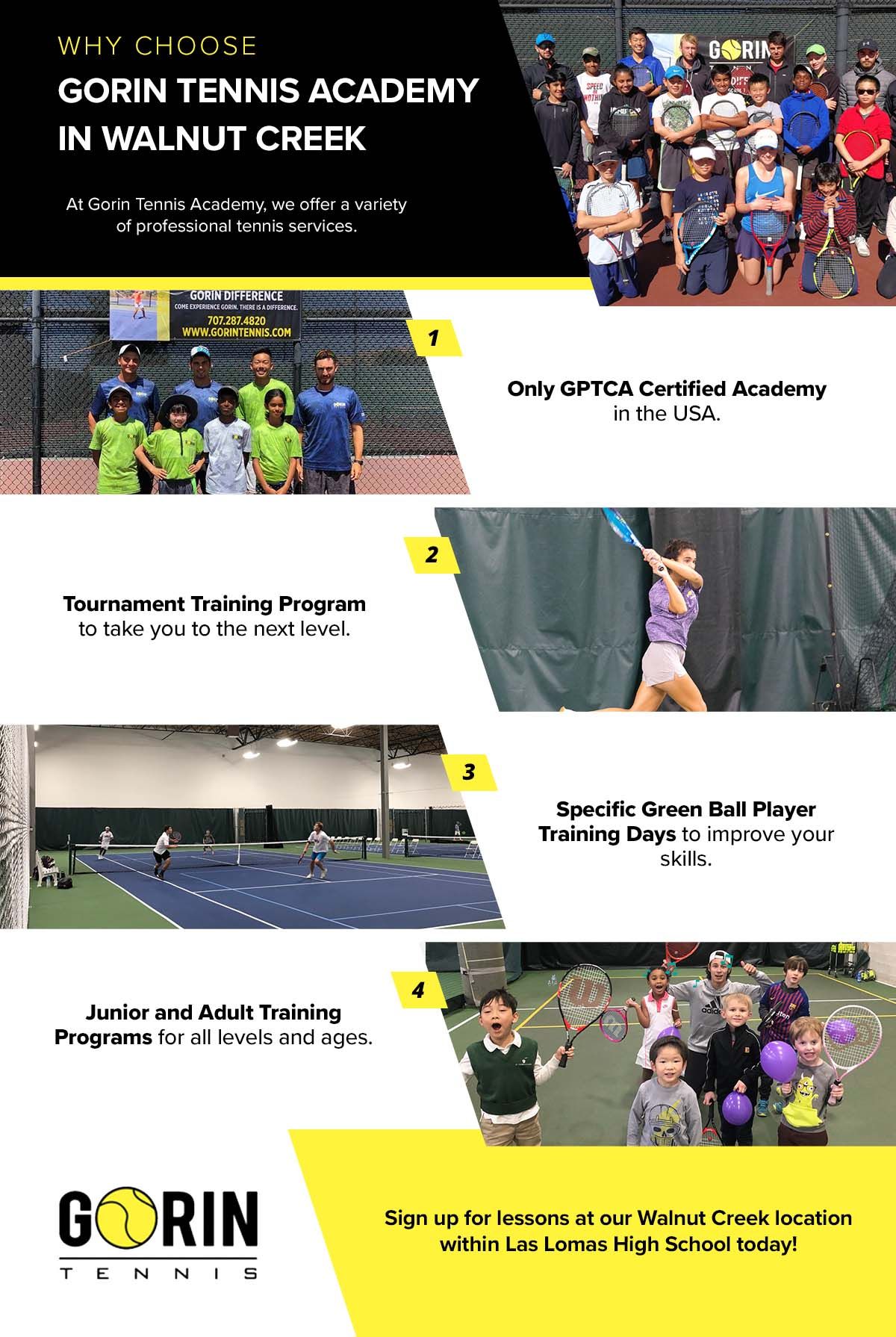 Contact Us To Learn More
In addition to our Tournament Training Program and green-ball training, we offer junior programs for all levels of players. Our academy's highly experienced coaches will help you learn the proper grips, strokes, footwork, and movement on the court. You don't have to be a competitive player to join our programs! We also offer adult clinics that are available for players of all levels. Get in touch with Gorin Tennis Academy to learn more!
If you are looking for a place to learn how to play tennis, improve your skills, and compete in tournaments, Gorin Tennis Academy is the perfect place for you! For questions or specific information on placement, please call (707)287-4820.
GET MORE INFORMATION
Do not fill this form out if you're a solicitor.