Bellevue 
Junior Tennis Programs, Adult Clinics, Team Practices, Court Rentals, and More in Bellevue!
Do I need a rating? How do I know which class to take?
Gorin Tennis uses the USTA NTRP rating system to help our adult players to choose the right clinic that would help them to accomplish their goals and reach their full potential. Ratings ensure that all players are challenged by fellow competitors; creating an environment where everyone strives for greatness and competes.
We recommend taking evaluation to our youth players; it is very important to start their first steps among peers who are on the same level and enjoy their time on the court in a friendly environment.
Gorin Tennis Bellevue
Check out Gorin Tennis' Bellevue location, which can be found at the Bellevue Tennis Academy off of Bell-Red road and 132nd. Our professional coaches lead adult clinics and junior classes and teach various lessons to advance your tennis skills. Our facility is completely open to the public and doesn't require a membership! We offer a variety of programs including junior tennis, adult clinics, team practices, leagues, tennis court rentals!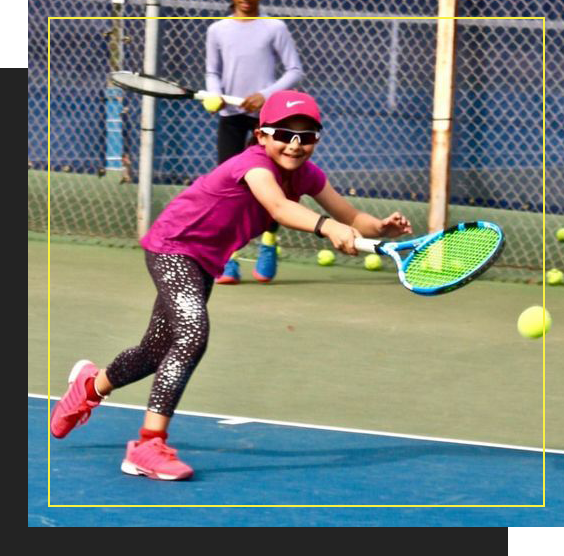 Junior Tennis Programs in Bellevue
All junior programs are continuous without any set sessions. You can pick and choose each day you would like to attend. Use the Gorin Tennis App to sign up for classes or you can use the link below!
Classes Offered
Tiny Tigers

Future Stars

Beginner Green Dot

Beginner Core Tennis

Core Tennis
All of these classes differ in age and skill. These classes are made generally for those just getting into tennis and are trying to learn more about the game.
High-Performance Classes
Tournament Training Green Dot

Tournament Training 12 and Under

Tournament Training Invitational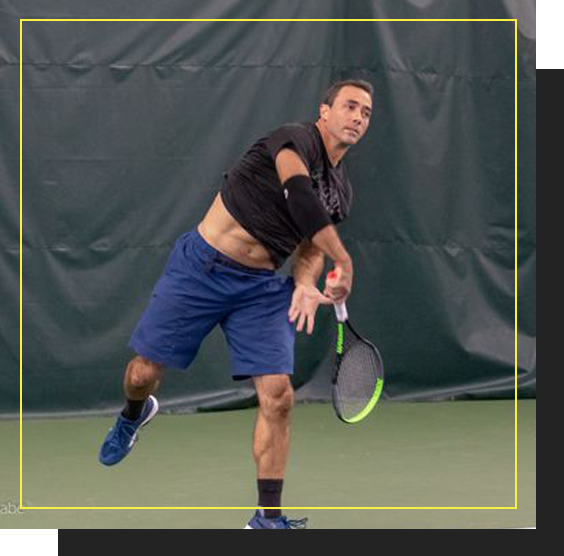 Adult Tennis Clinics
All Gorin Tennis Adult Clinics are 90 minutes long, and players can pick and choose each class they would like to sign up for. Please keep in mind that there are no set sessions; all programs are continuous. We offer a variety of different levels so everybody can enjoy the sport of tennis.
Introduction to Tennis

2.0/2.5 Tennis Clinic

3.0 Tennis Clinic

3.5 Tennis Clinic

4.0 Tennis Clinic

4.5 Tennis Clinic

5.0 Tennis Clinic (Highest Skill Level)
Similar to our junior program, we offer adult clinics and programs for players of all levels. Using the same NTRP process, our coaches will provide feedback and give recommendations for which players should sign up for in the future. Classes are structured by skill and progression.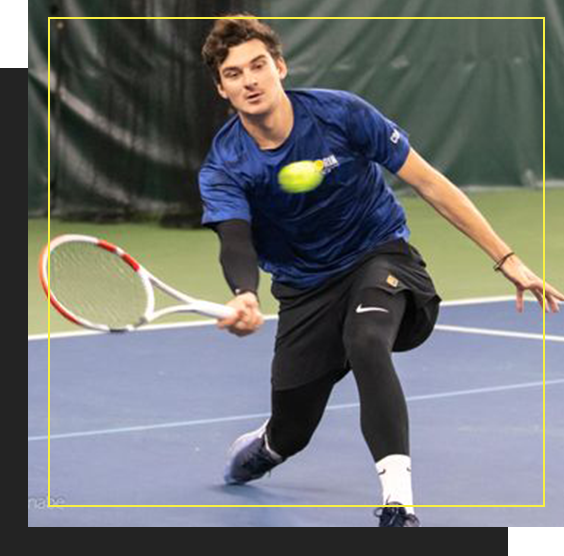 Bellevue Adult Leagues and Teams
Gorin Tennis offers three opportunities for adults around the Bellevue area to practice,, play, and enjoy the game of tennis.
Internal Flex League — Our Internal Flex League is for players of similar skill levels to play practice matches together.

USTA Teams — We host USTA tournaments in our Bellevue location throughout the year.

Team Practices — Are you on a team and need a place to practice? Our Bellevue location offers outdoor and indoor courts.
Tennis Court Rentals in Bellevue
Tennis Courts are available to rent in Bellevue every day!
Reach Out to Gorin Tennis Today
Here at Gorin Tennis, we are dedicated to providing a quality tennis and pickleball facility for everybody in the Bellevue area to practice their craft. We offer professional coaching to hone your skills and progress to a higher level as well as well-maintained courts to play on. Do you want to utilize one of our programs? Sign up today! Visit our other locations as well!
GET MORE INFORMATION
Do not fill this form out if you're a solicitor.