Do I need a rating? How do I know which class to take?
Gorin Tennis uses the USTA NTRP rating system to help our adult players to choose the right clinic that would help them to accomplish their goals and reach their full potential. Ratings ensure that all players are challenged by fellow competitors; creating an environment where everyone strives for greatness and competes.
We recommend taking evaluation to our youth players; it is very important to start their first steps among peers who are on the same level and enjoy their time on the court in a friendly environment.
Tennis Programs in Redmond
Gorin Tennis offers our tennis services here in Redmond, Washington. Our facility is located at Redmond Tennis Center at Redmond Ridge. We run tennis and pickleball programs for players of all ages and abilities. Our professional coaches lead adult clinics, junior classes and teach private and semi-private lessons. Our facility is completely open to the public, no memberships required! Learn more about what our Redmond location has to offer below!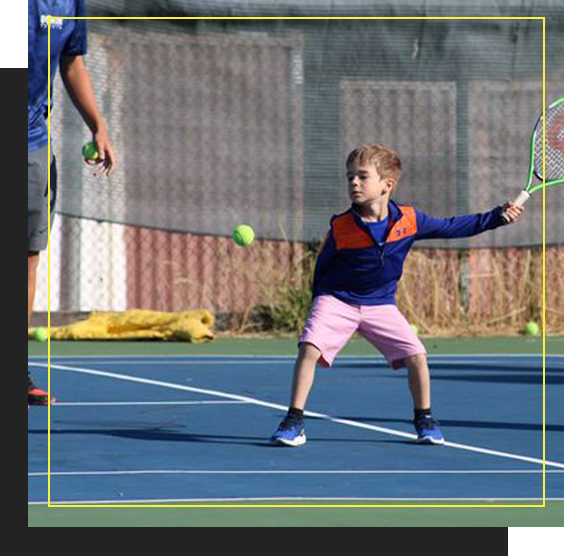 Redmond Junior Tennis Programs
At Gorin Tennis Academy, we offer junior clinics and programs for players of all ages and levels.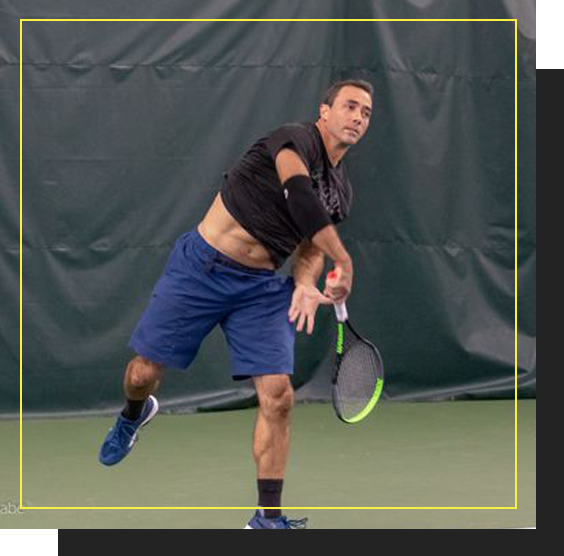 Adult Tennis Clinics in Redmond
Similar to our junior program, we offer adult clinics and programs for players of all levels. Using the same NTRP process, our coaches will provide feedback to players and give recommendations on which classes players should sign up for in the future. Classes are structured by skill and progression.
If you are new to tennis and want to start learning, we recommend the introduction class. From then, our courses are ranked on experience and skill, starting from 2.0, being you have some experience but want to start progressing your talent. This system goes all the way to 5.0, which is for advanced, competitive players who have played tennis for many years.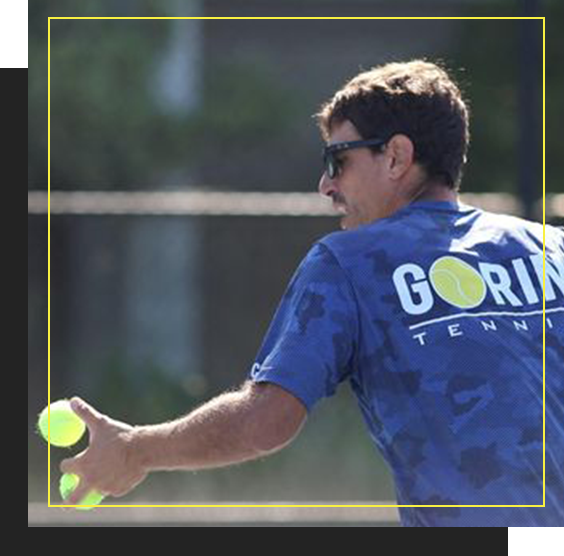 Adult Leagues and Teams in Redmond
Gorin Tennis offers three leagues/team practice opportunities in Redmond.
Internal Flex League — Flex Leagues are opportunities for players of similar skill levels to play doubles practice matches together.
USTA Teams — Our Redmond facility hosts USTA teams throughout the year. We also have indoor courts for when it rains.
Team Practices — Team practices and adult private groups are available at our Redmond location.
Tennis Court Rentals in Redmond
Our Redmond facility allows court rentals for both tennis and pickleball. We offer outdoor and indoor courts as well.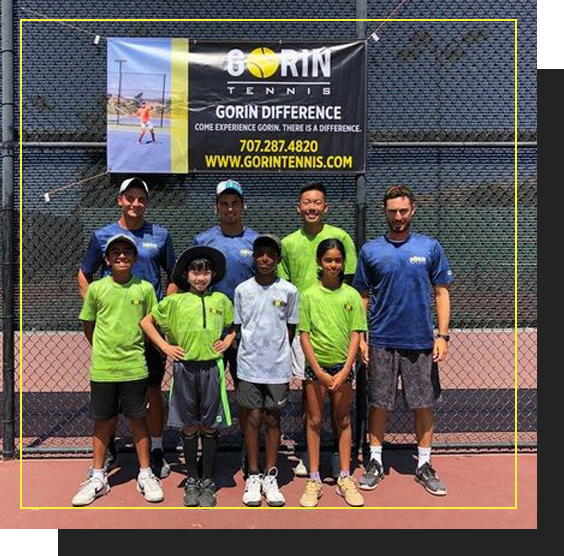 Redmond Pickleball
Gorin Tennis offers the opportunity to rent out courts, open-court tournaments, and pickleball lessons. Our open-court tournament is three-hour recreational play sessions for players of all levels to come and play with each other. Like our tennis courts, we have outdoor and indoor courts so you can play year-round. Learn more about pickleball and the services we offer here in Redmond.
Reach Out to Gorin Tennis Today
Gorin Tennis has provided our tennis programs throughout California as well as locations in Washington, including Redmond and Bellevue. We are dedicated to not only providing a high-quality facility to practice your tennis skills at, but to also provide professional coaching to hone your skills and progress to a higher level. Have any questions or want to utilize one of our programs? Feel free to reach out to Gorin Tennis today!
GET MORE INFORMATION
Do not fill this form out if you're a solicitor.